Welcome to the Oneonta Musicians' Protective Association
Here you'll find information about our union, our members, our history, our offerings to the community, as well as information about becoming protected by the national musicians' union, and the benefits afforded through membership.
While the federal and state laws for labor relations have led to a significant decline in union membership on the whole, musicians and performing artists especially still find abuse within the arts, as dwindling revenues and declining audiences for classical ensembles have led theatre owners and opera houses to make tough decisions about where to spend their funds.
In new media, of production and promotion of artists in more contemporary styles and digital climes, the union serves as a force to back up the needs of modern performers. Recording artists, garage bands, gigging musicians, and studio musicians all have rights and benefits with regards to union membership. It may seem like an old style of doing business, though in the cutthroat world of professional entertainment, declining physical music sales and the prevalence of digital downloads and pirated music, we all have to watch each others' backs to make sure musicians and music professionals are paid a fair wage for their work. Abuse in the industry is common, as quickly signed contracts can lock in an artist under terrible terms, or not guarantee their contracts at all.
Please click here for more information about joining the Local 443 of the American Federation of Musicians.
---
The Local 443 service jurisdiction is home to a handful of public and private venues, some of which are open-air in public parks, others are performance spaces with ticketed seating.
Glimmerglass Opera
The Glimmerglass Festival is a one-of-a-kind summer destination, blending world-class opera with a relaxed, casual atmosphere and a beautiful lakeside setting in the heart of Central New York. The Cooperstown region's welcoming accommodations, delightful dining and fun-filled attractions invite you to extend your visit and explore.
---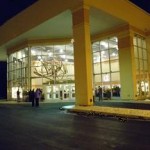 Foothills PAC
The tri-county region at the heart of the Foothills Performing Arts Center's focus is exceptionally rich in artistic and cultural activity. Foothills Performing Arts Center is emerging as a magnet for many artistic events through collaboration with booking agents, or produced by renting organizations (e.g. visiting chamber music groups, rock bands, etc.).
---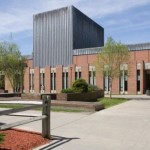 Goodrich Theater
SUNY Oneonta is a mid-size, public college rooted in scholarship across the liberal arts and sciences. Nestled in the hills of Central New York, the college's idyllic setting is ideal for study, adventure and self-discovery. Just "up the hill" from the charming City of Oneonta, the campus blends community and academe to engage, nurture, and inspire.
---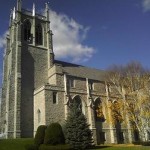 Methodist Church
A beautiful nave, triforium, clerestory, and mezzanine with a handsomely adorned Great Hall, the perfect acoustic setting for chamber music, choral performance, or larger concert arrangements. First United Methodist Church is a reconciling congregation, dedicated to full inclusivity in the United Methodist Church and the universal Church.
---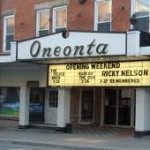 Oneonta Theatre
A downtown vaudevillian theatre that has been recently renovated and is set up to handle anything from live concerts to live theatre, guest speakers, movies, dance parties, bachelor parties, and birthday parties. The first talking movie in Oneonta played here in 1926, the epic "Don Juan" starring John Barrymore. John Phillips Sousa performed here during the 1920s and Will Rogers appeared in 1927. The floor section seats 700 in front of the main stage. A second theatre by the end of summer, to seat 200. For generations and up until 1964, the theatre was the site of high school graduations. Students lined up at Oneonta High School, then found on Academy Street, and marched to the theatre. During the 1980s, '90s and early 21st century the theatre was also home to Orpheus Theatre, and served as a venue for First Night Oneonta.
---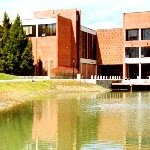 Hunt Union
Also co-located at SUNY Oneonta, the auditorium is host to larger orchestral setups and fundraising events.
---
Wilbur Park
56-acres of sprawling lawns, rivers, and forest featuring a city pool and open pavilions where local groups like the Oneonta Community Concert Band perform regularly for the public. With playground, BBQ stations, picnic tables, and fresh mountain greenery, Wilbur Park is the accessible backdrop to classic hometown gatherings.
---
Neahwa Park
A complex of several different fields and public spaces, featuring a pond, which becomes the hub of outdoor entertainment in Summer, the home of festivals, celebrations, fireworks, and hot air balloon gatherings. The city puts up a band shell that features a summer concert series with groups like the Leatherstocking Jazz and other local and visiting artists.
---
If your community music group  performs in a location we should know about, please let us know so we can share new music venues with our audience.